Click here to buy Joe's Pendulums and Medallions!
Welcome to Joe Smith's Dowsing Class! If you have any questions, raise your hand and be sure to bring the teacher an apple. If you need to get ahold of Joe privately, his email address is:

mailto:jsmith@jagwireless.net
Click here for Large Body Scan to Print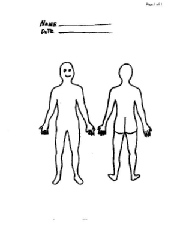 To read Joe Smith's lessons below, just click on them.
Highs and Lows of an Oil Dowser