During our numerous trips to Paris, we've met many wonderful dowsers and have had lots of fantastic adventures.
Our balcony at the Hilton; Our honeymoon suite
We were married on April 23, 2001; April in Paris!!
View from my seat at the Jules Verne Restaurant
We had lunch in the Eiffel Tower's Level 2 restaurant
Click here for the Jules Verne Restaurant (level 2, Eiffel Tower)
Visiting Paris? Barbara and Tommy can help you out; click here!
Tommy and Barbara at their Bistro in Monmartre
We stayed at their hotel, L'hotel Lausanne, during our January 2001 trip
Enter Paris' Oldest Dowsing Store
Dan Wilson outside the Paris Dowsing Store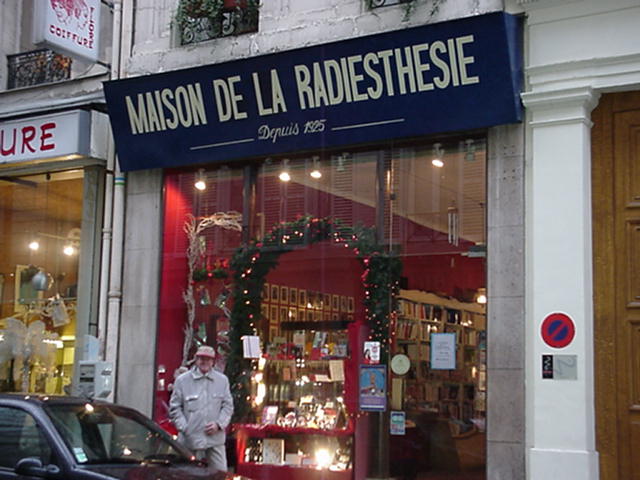 Note the Christmas decorations
Universal Pendulum Class January 6, 2001
Dan Krsytof Vincent Barbara Philippe Bernie Susan
Kathy, Philippe, & Olivier(incarriage) Camus&Tom
They fetched us at the Charles Degaulle Airport New Years Day 2001
This is King Olivier Camus
His Father, Philippe Camus is a well known French Dowser
This is Philippe Camus' House
Photos at the Maison de la Radiesthesie Store
These are all photos of well known French Dowsers
The Lone Woman Dowser
Of all the photos on the wall, there was only one woman; I couldn't read her name.
This is the Ferris Wheel that was set up in Paris
This was put up for the year 2000, but they kept it up until recently because it was so popular.
Fun and Facts about the Eiffel Tower
Paris Peace Monument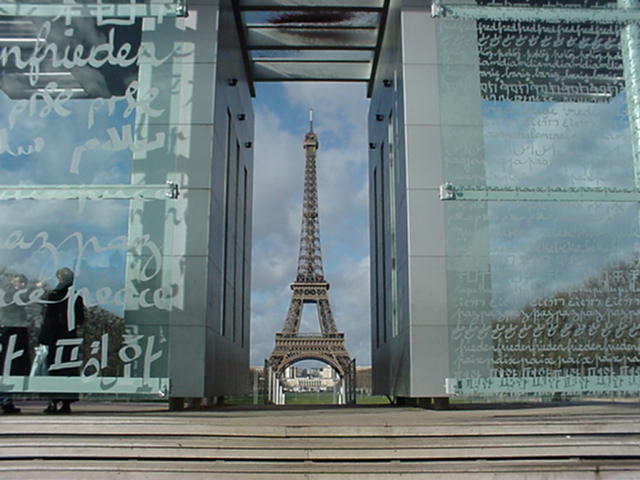 Beyond the Eiffel Tower is Trocadero
Paris Peace Monument at night
hey....are those orbs on the left side???
Alex, Morgaine, Sebastian Shafer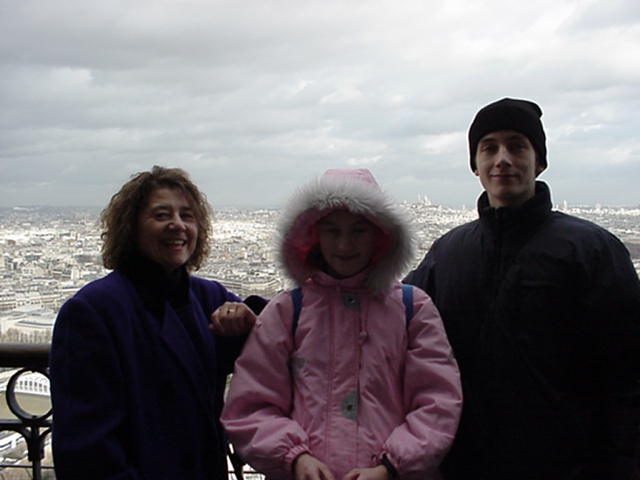 Taken on Level 2 of the Eiffel Tower
Morgaine, Susan, Tom, Alex, Sebastian
Bernie in front of Maison de la Radiesthesie
Bernie, Sebastian, Morgaine; Maison de la Rad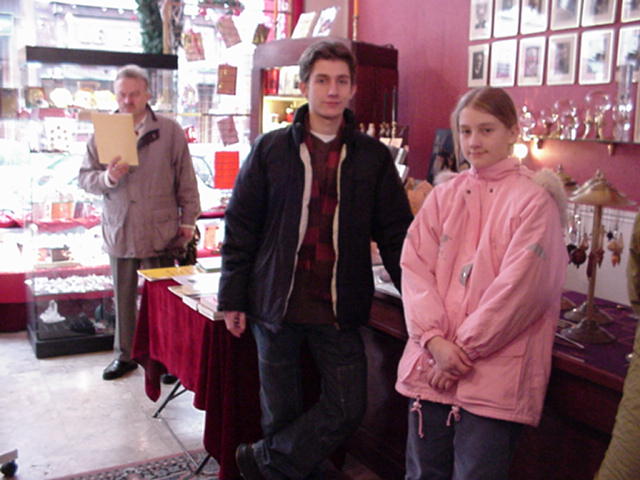 Pendulums at the Maison de la Rad store
Even more pendulums....I'm in heaven!
This pendulum uses color similar to the UP
UP= Universal Pendulum
Morgaine and Sebastian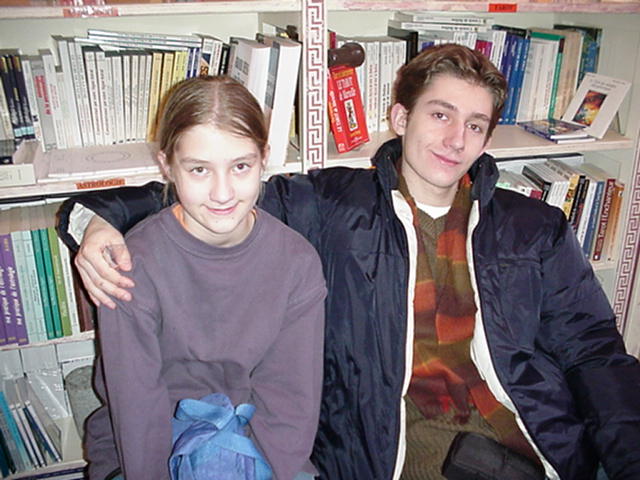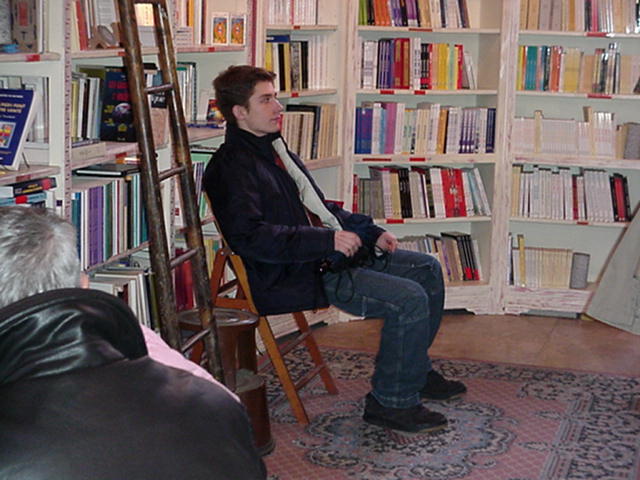 Bernie at Trocadero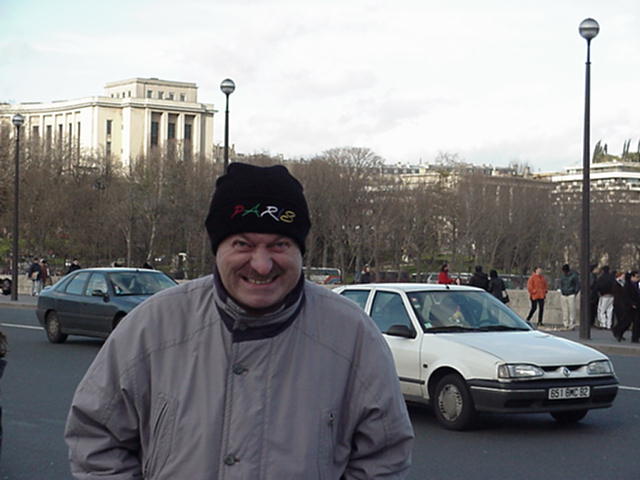 Mirror on ceiling in restaurant near Trocadero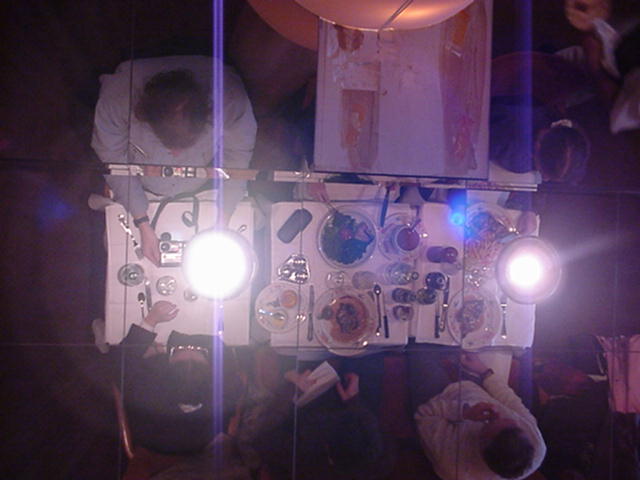 Our meals through the looking glass
Christmas Tree outside the Louvre Bookstore
No, it's not centered, but the crowds were awful!
Alrighty Aphrodite! (Venus de Milo)
Arc de Triomphe at night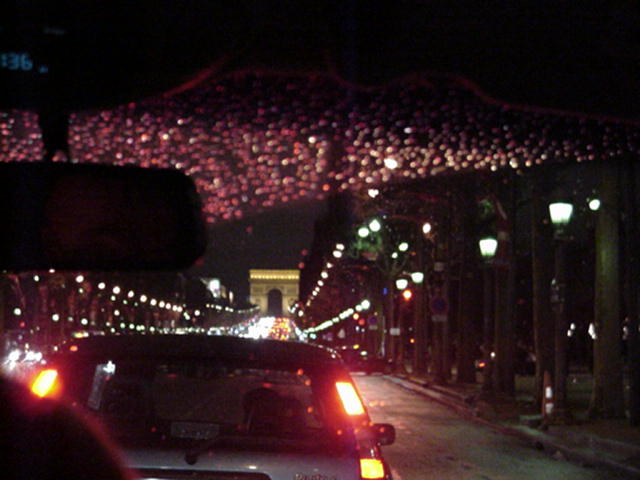 Want a taste of Restaurant BON? Click here
Bernie Barbara & Dan at 'Bon' (funky restaurant)
If you look behind Dan, you'll see that the giant table we're sitting at is a giant Cross
The 'Bon' menu....makes a great mask (Susan)
Dan's dessert
The most important meal of the Day: Dessert!
Dan & Bernie; The Hall of Mirrors; Versailles
We visited Versailles in the a.m. & Louvre in the p.m.
This gentleman was our tourguide at Versailles and
at the Louvre; I can't remember his name now....
Pool at Versailles; it rained all day long
Chandelier at Versailles
King Louis liked to call himself the Sun King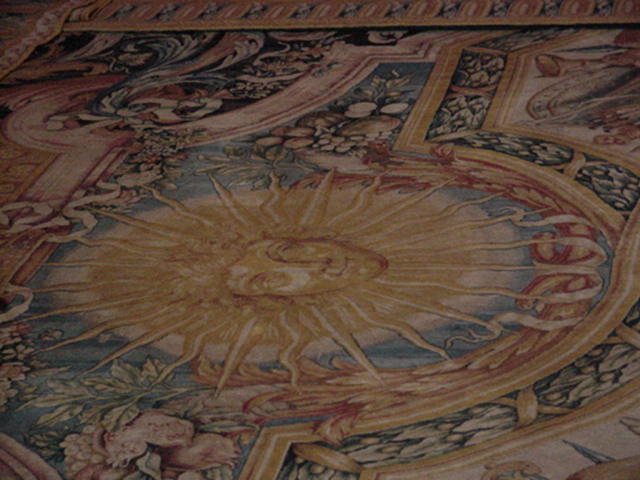 Inside the Louvre; the halls are immense
Eiffel Tower and Statue of Liberty in foreground
Susan Dan & Bernie next door to the Hotel Lausanne
Where to find Foucault's Pendulum in Paris
Bernie and Susan at the "Arts et Metiers" Museum
Foucault's Pendulum
Close up of pendulum (size of a bowling ball)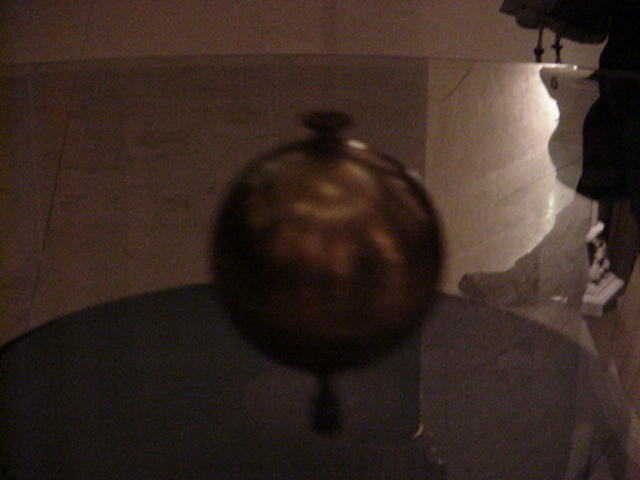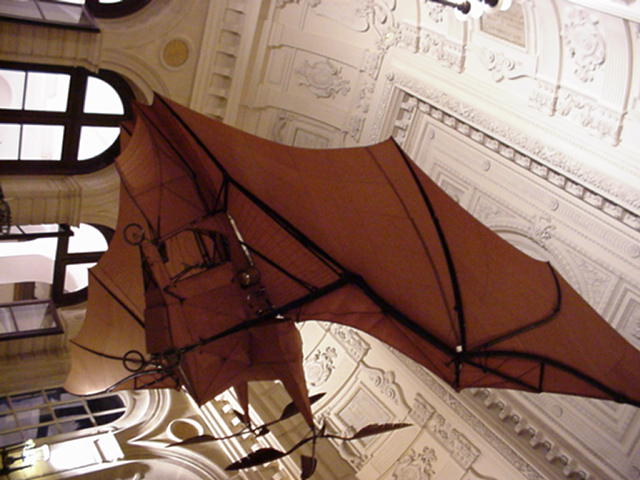 Alex, Morgaine and Sebastian at the museum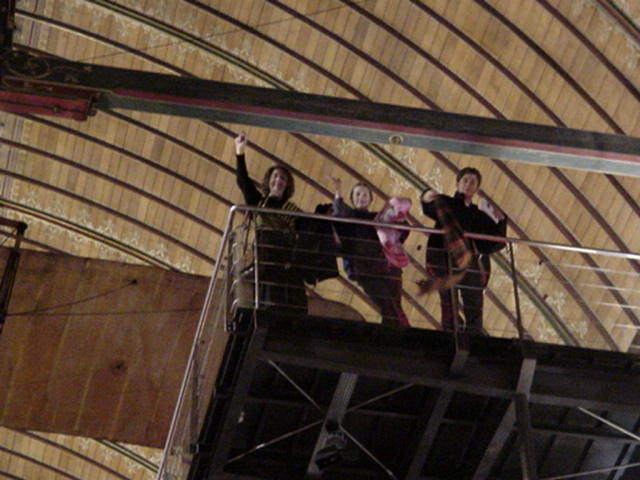 Creperie; tickets for kiddie rides close by
The flooded Seine River