Click here to check out the Verde Valley Chapter's website.
MaryMarie Satterlee, Barry Smith, Ralph Squire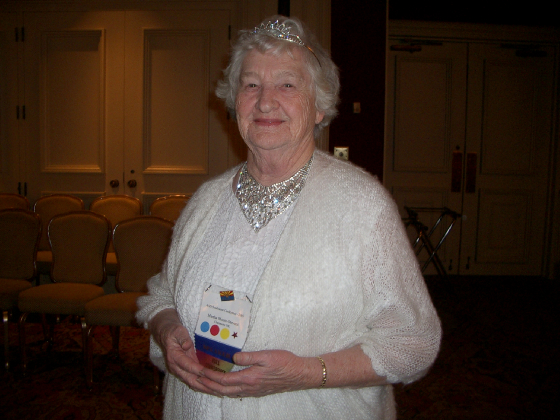 Inspirational Speaker Martha Moore-Stevens
Where the conference was held (click here)
Jack Baxter, Ed (middle) & Carolyn Stillman
Suzanne Cole seated
Convention Committee and Raymon Grace
*Click Here* to buy Raymon Grace's book from Amazon!
Audrey, Headmistress of the Friday Night Town Hall Meeting
Bob Gillman & Carolyn Stillman
Pat Sartelle, Trustee & ASD Secretary Joan Champion
Joan Champion, Penn & Brian Bell, John Van Drie, Sr.
John Van Drie, Sr., Barry Langer, Tom Spuhler
Joann Abraham, Phoenix Life Force Chapter and Barry Langer on their way to Sedona
Ralph & Dena Squire
Barry Smith & Pat Dornik
Walt Woods, Mardi Geisler, Suzanne Cole,Tom Millerin, Clay Smith and Crew
(right) Ruth Donovan, President First Georgia Dowsers
Penn & Brian Bell, Slim Spurling
Click here for Slim Spurling's website.
Judy (Dallas), Susan, Linda (Dallas)
Susan and Ponsonby Featherstonehaugh-Twistelton
Click here to see Maggie and Nigel's Website! Buy Nigel's *NEW* book!
Mel passed away on Friday, March 4, 2005
Mel Larsen, Southwest Regional Vice President, Conference Committee Member
John Van Drie, Sr., ASD Trustee
Click Here and Buy John's new book "My Angels Work For Me"
Raymon Grace & Susan
Click here to see Raymon Grace's website!
Susan and Martha Moore-Stevens
Enter subhead content here