On Sunday, August 30, 1998, the Greater Boston Chapter gathered at Susan McNeill Spuhler's house in Leominster, Massachusetts for a BBQ and a Labyrinth Blessing. Kay Whitefield made a geomantic connection between this labyrinth and the labyrinth in Chartres Cathedral in France with a golden tube of light. You can feel the energy. It was a very special day.
Click here for other views and other labyrinths Susan made.
Find Ray Feltus in this picture
hint; he's to the right of the fence in a vertically striped shirt.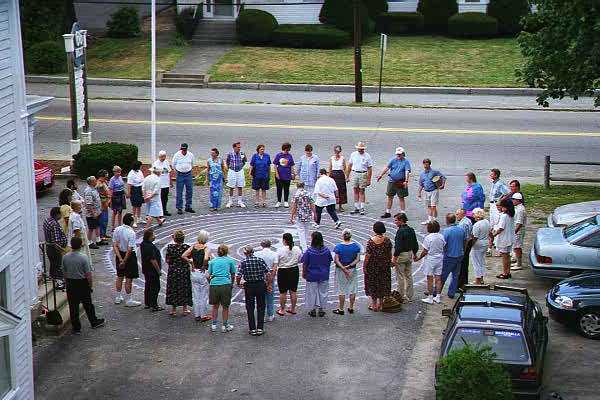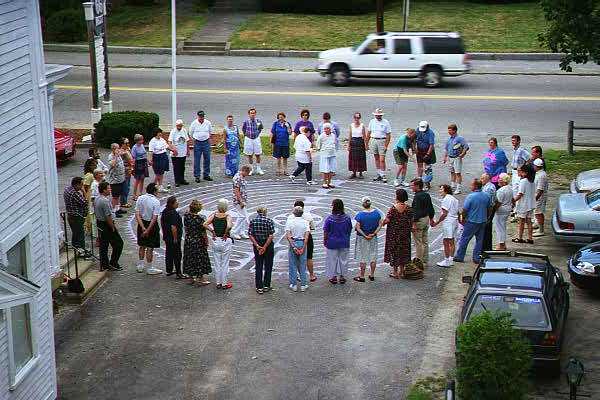 Connecting our labyrinth to the one in Chartres
Past GBCASD President Kay Whitefield connecting our labyrinth geomantically to Chartres Cathedral
The labyrinth has been connected & blessed!
Feel the amazing energy from this photo!
Susan McNeill Spuhler inside of the new labyrinth
It came to Susan in a dream how to create the Chartres Labyrinth.